Sometimes the hardest part of studying English is to practice our speaking skills. It can be for shyness, for not wanting to pronounce a word the wrong way, not having someone to practice with or even for thinking you are just terrible at it and can't improve. Believe me when I say you're not alone. But also believe me when I say the only way you can improve your English speaking skills is practicing. That mean, yes, speaking.
As obvious as it can sound, sometimes we forget about it or just don't know where to start. That's why we brought you 5 tips to start improving your English speaking skills right away.
Start talking to yourself
To lose your fear (or shyness) of speaking in English with someone, start talking with yourself. Get those moments when you are alone (shower is a good training time) and just start to talk. Tell yourself about your day, or a plan you have or that fun fact that you remember from when you were younger.
Another good thing to help with that is talking to a mirror. It will help not only with your speaking itself but also to see how your diction is.
Begin to read out loud
Reading in English will help you improve your vocabulary and your writing. But, have you thought about how it can improve your English speaking skills? Make a deal with yourself and start to read out loud.
Why? It will force you to pay more attention to the words, free you from thinking about translating everything and also help you memorize what you are reading. Besides, you'll talk more and, of course, practice more.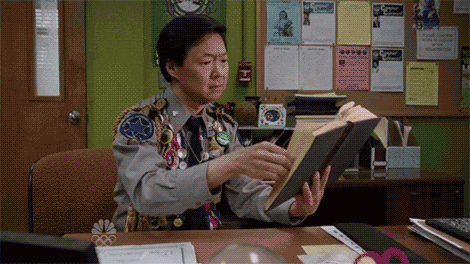 Find a study partner
Sharing the practice and study with a partner makes it easier, more dynamic and more fun. And creativity is the limit on how to practice your spoken English.
Reading an article and ask about your partner's opinion? Ask about personal things? Work? It doesn't matter as long as you both are speaking and practicing.
It also leads to our next tip…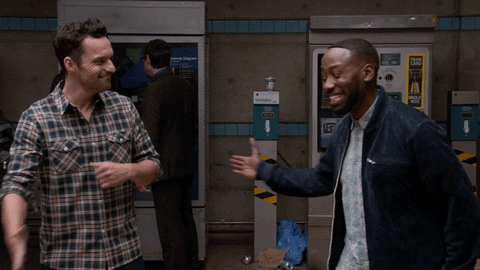 Rehearse quotes from your favorite movie or TV show
Do you know that TV show or movie you love and watched so many times you can't even count? A good way to practice your speaking is rehearsing the lines from it. It can be done with a study partner or by yourself. How to do that? Imagine you are a fan of Friends. Pick up an episode you love, choose a dialogue and pick up a character to speak his lines. After that, change the character for the same dialogue.
You'll be speaking something you already like (and already have listened a lot) and it'll make it more fun.
Create a routine to practice your English speaking skills
We have already said that a very significant thing to help you improve your English is to keep practicing. So, it's important to create a routine for your practices. Creating a routine will help you build the habit of practice in your daily life – and before you notice you'll be speaking English at any change you get.
As we always say here at VanHack: Your English is always getting better. So, what about putting these tips to use? Let us know it went!
Do you have another tip to help improve your English Speaking Skills? Please, share with us 🙂
…
🌎 VANHACK, LinkedIn Talent Awards Winner 2021, is Canada's most respected recruitment company. With more than 1,500 hires, VanHack is on a mission of increasing diversity and creating a borderless world. So if you are a software developer looking for a job abroad, in Canada, the US, or Europe, join VanHack today. 100% free for candidates, plus you will get all the preparation you need when your profile is shortlisted.
Visit our platform to become one of our many VanHackers hired abroad 😃
For success stories and tips about working in Canada, check out the VanHack Podcast 🎧
Learn more about 📒Premium Academy  
Check out the next VanHack event 🗓